How to Choose a Software Development Team
Aug 21, 2023
Reading Time 6 Min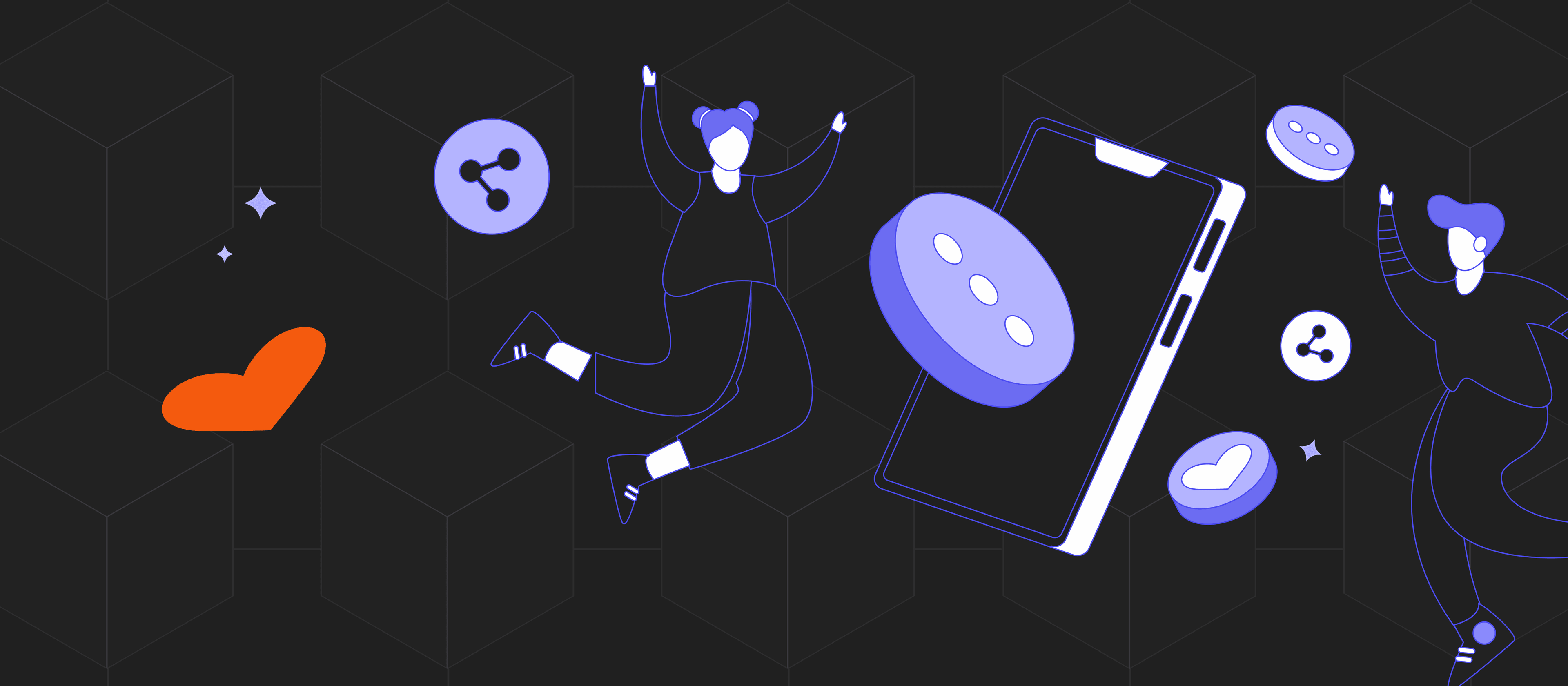 Dedicated team, Outstaffing, Outsourcing
Large-scale digital transformation has made software an integral part of most core business operations. It's hard to find a single industry that doesn't need digital transformation to improve customer experience, build e-commerce and cloud data solutions. Market leaders are implementing blockchain technology into their business processes. The continuous development of the technology inspires and sometimes forces companies to play by the rules of modern IT solutions.
To implement such a project, a professional team of IT developers is required. Everyone is looking for a strong team of specialists, from retail to the public sector. Every industry and company needs professional IT talent. The demand for developers is only going to grow.
In January 2023, US News & World Report named software development the number one job. To compile the rankings, US News looked at many criteria. However, one of the key factors was identifying the job with the highest demand. As a matter of fact, it is likely that the demand for hiring IT professionals will remain high this year.
Due to the lack of internal specialists, companies are increasingly turning to external solutions. We are talking about a dedicated team, outsourcing and outstaffing.
Working with a dedicated team implies long-term cooperation. This is a model of cooperation where the client is an organization that needs a software development team for a long-term project, and the services are provided by an IT company that specializes in this approach.
If the project is not long-term, it is worth considering outsourcing. Outsourcing means that you transfer certain responsibilities to employees of the provider company. Outsourcing usually has time limits and a fixed budget. This model of cooperation is suitable for project work when the company cannot afford to hire the right highly qualified employee and provide them with work after the project is completed.
There is another way to save the company's money – outstaffing. This is the formal dismissal of employees and their incorporation into the staff of an outstaffing company. This is a model of cooperation in which neither the place of work nor the tasks change for the employee, but they are legally registered as an employee of an outstaffing company. This is done when it is necessary to reduce the number of staff units without losing qualified and experienced personnel.
In this article, we will focus on a dedicated team, as this is a reliable option for long-term cooperation. We will look at the characteristics and qualities you should look for when choosing a software development team.
5 Essential Traits of a Good Software Developer
It is not difficult to find a good developer among the many applicants, but you need to look for five characteristics, which we will discuss next. These are not the only criteria for choosing a dedicated team. Much depends on the project, the desired stack, and other subjective factors that we cannot predict. Below are the general qualities that make a professional stand out from the crowd.
The developers never stop learning. To stop learning is to fall behind modern ever-evolving technologies. It is possible for some approaches to become obsolete. And the faster the process of technology modernization goes, the faster the information about these technologies changes. To keep up with the latest trends, a developer needs to keep learning. This can mean learning new programming languages, keeping up with best practices, working with current programs, and sharing knowledge with colleagues at forums and conferences. There are many ways to develop hard skills as a developer. IT professionals understand this and prioritize learning new things.

The developers understand the tasks and the principles of the product vision. If a person does not work mindlessly, acting according to certain algorithms, but understands what tasks they are facing and what kind of product should be obtained, this means that you are working with a professional. Ideally, an IT developer should understand the goals of the product, what customer problems it solves, what ambitions the project pursues. By assembling a development team of such people, you can be sure that they will be motivated to deliver a quality result because they understand what end product they are working for.

The developers are interested in innovation. Innovation provides solutions to specific problems and optimizes existing processes. This makes it possible to improve the quality of the product and the efficiency of the IT specialist themself. We have already mentioned the importance of learning new technologies. A sincere interest in innovation gives the developer an additional incentive to improve their skills.

The developers are not afraid of difficult tasks. Ambitious IT talent knows that solving complex problems enhances professional skills. Challenges help developers improve their skills, expand their horizons, and explore new approaches and technologies. In addition to practical skills, challenging tasks develop creativity and increase self-esteem.

The developers improve their soft skills. Keeping up with new technologies is important. But do not forget the soft skills. Good communication, time management, user understanding, and many other skills not only help improve interactions with colleagues, but also improve the quality of the product. If your development team ensures that their soft skills are developed as effectively as their hard skills, development success is guaranteed.
What Qualities Should You Pay Attention to?
Teamwork skills. Interactions within the development team occur on an almost daily basis. In addition, there is communication with other departments, analysts, and testers. In order for the team to work smoothly and efficiently, you should start by hiring specialists with teamwork skills. Behind every successful project is the exchange of ideas within the team and helping each other.
Be flexible. It is important to be flexible in your workflow. Changing conditions should not affect the performance of an IT specialist. Regardless of team restructuring, location changes, and changes in the team, the effectiveness of the developer should not be lost.
Quality assurance. Sometimes the software does not work as the specialist expected. Therefore, a developer who does not waste time blindly making changes, but carefully examines his code and analyzes possible problems is highly appreciated. In software development, it is important not only to work well, but also to approach the process in a quality and expedient manner.
Ability to automate. In keeping with the theme of a reasonable approach to work, a professional developer automates everything that can be automated. Proper use of automation in the development process can reduce development time, minimize the possibility of human error, and reduce development costs.
Communication skills. Good communication skills correlate with the improvement of the soft skills we wrote about earlier. A professional is able to clearly understand problems, break them down into hypotheses, and consistently propose solutions. In addition, it is worth noting that strong developers tend to speak several languages fluently and they are well-versed in English documentation.
How Our Software Development Team Can Help You
We hope that our tips on what to look for when choosing a dedicated development team will help you. If you need help with the implementation of your project right now and are looking for a professional dedicated team, let me recommend cooperation with ilink. Our team of specialists includes more than 100 mid-level and higher professionals. Each of our dedicated software developers is a team player. The cohesion, professionalism and diligence of our team are proven by the number of completed projects, of which there are currently more than 200. More details can be found in the project cases on the ilink website.
ilink also provides a blockchain development team with extensive experience in project development, who take into account not only the technical aspects of the project, but also the social consequences of their work. ilink's dedicated team follows the best software development practices and is responsible for creating high quality, efficient and secure software applications.
Do You Have any Questions?
Leave Your Details and New Articles Will Come to You Earlier