How Implementing Cryptocurrency Payments Will Help Your Business
Aug 23, 2023
Reading Time 4 Min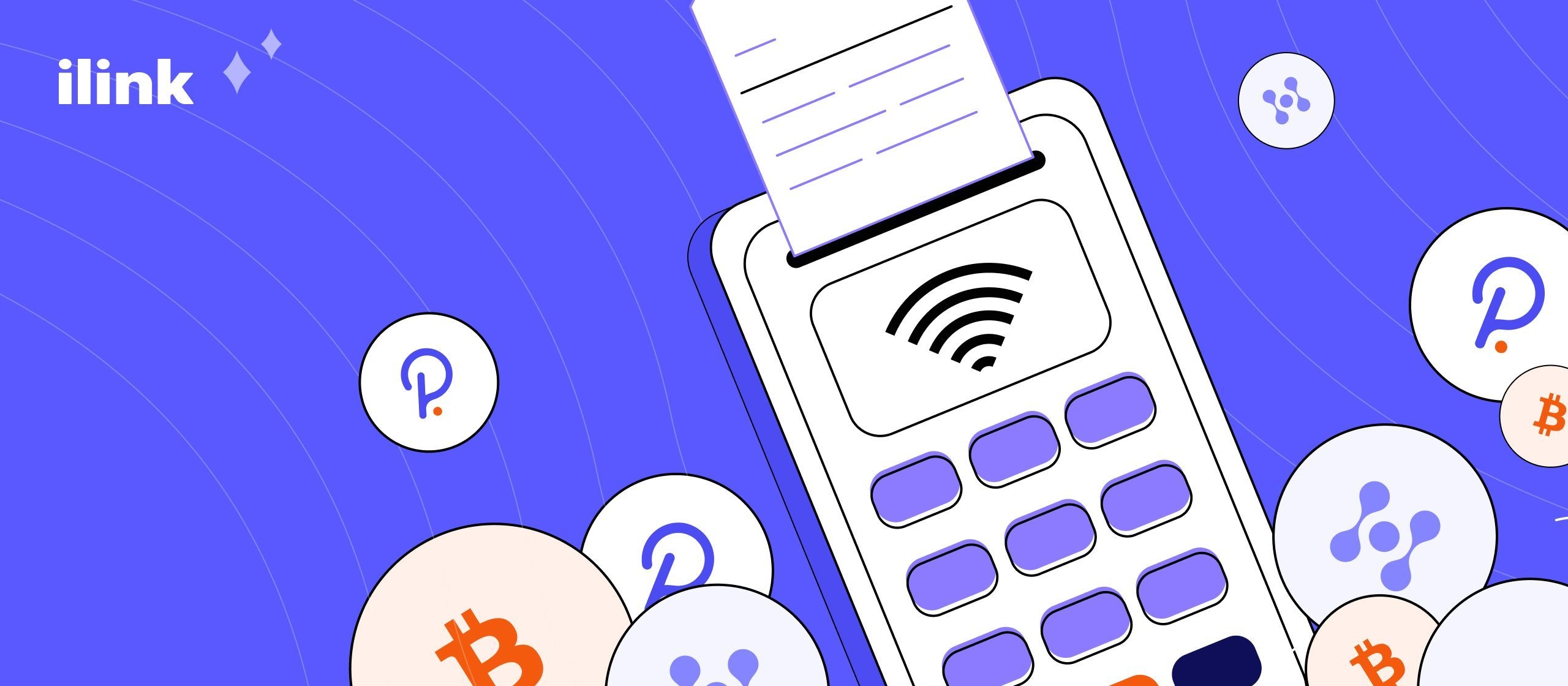 Accepting Payment in Cryptocurrency - Profitable
The total capitalization of the global cryptocurrency market at the beginning of 2023 will exceed $1 trillion. This indicates that the popularity of using crypto is growing. An increase in market capitalization directly affects the tradability of digital assets. When large companies invest in cryptocurrencies, it sets a precedent and it is massively covered by all crypto media. Large investments immediately affect the price of the asset when the news is released.
The use of cryptocurrencies by companies is not only a strong publicity stunt, there are also a number of practical advantages. Many businesses around the world accept cryptocurrencies as payment for their goods or services. This is an investment vehicle that has no clear legal background, so accepting payment in Bitcoin, for example, is much more profitable for the company than accepting payment in fiat currency.
Why You Should Use Cryptocurrency
Companies are introducing cryptocurrencies into their operations for a number of reasons:
Cryptocurrency can effectively help companies access new capital and new asset classes.

Low transaction fees save money in the long run. Typically, cryptocurrency transactions have lower fees than traditional transactions. It should also be noted that crypto payments are processed much faster than traditional payments.

Crypto transactions offer enhanced security. They are securely encrypted, which reduces the risk of fraud.

Cryptocurrencies provide greater transaction transparency as transactions are recorded on a public ledger. The data in the registry cannot be changed.

Cryptocurrencies can increase financial inclusion as they enable people who do not have access to traditional financial systems to participate in the global economy. Any person on the planet can buy a product or service, regardless of citizenship, political situation in their country or the payment system that they are used to using.

Despite some issues such as regulatory uncertainty and volatility, cryptocurrencies offer several potential benefits for businesses looking to embrace this new technology.

International activities become more accessible. First, cryptocurrency payments open access to new markets and customers who prefer to use digital currencies. Second, transactions can be easily conducted across borders, eliminating the need for currency exchange.
How Cryptocurrency Helps Business Growth
You will expand your reach. Accepting cryptocurrencies helps business owners connect with new segments of the population. This opportunity includes a large number of innovative customers who value the convenience and transparency of crypto transactions. This has a positive effect on the company's reputation and increases sales due to the increased number of interested buyers.
You reduce transaction costs. Due to the fact that the company works directly with the client without the participation of third parties, the cost of transactions is low. It is noteworthy that crypto transactions are beneficial not only for large companies in the international market, but also for small businesses. By reducing transaction costs, they will be able to adjust the prices of products in their market and become more competitive, unlike companies that work with intermediaries and have high transaction costs.
You solve the problem of chargeback fraud. Chargebacks are disputed transactions where the buyer requests a refund directly from the bank rather than the seller. From the perspective of protecting the buyer from an unscrupulous seller, this is a great way to avoid losing money. However, in this case, no one is protecting the seller from fraudsters. Small businesses are especially vulnerable to fraudulent chargebacks and can suffer significant losses. This is where cryptocurrencies become a lifesaver for businesses. Crypto transactions are irreversible. Therefore, the only way to dispute the transaction is to communicate directly with the seller. Fraudsters are unlikely to be able to dispute such a transaction in their favor.
You protect privacy. Due to the nature of crypto transactions, business owners and customers can decide what information about themselves they are willing to provide and how much information they wish to disclose. From a cybersecurity perspective, this is much safer than bank transactions. It eliminates the risk of leaking personal information and losing money due to third-party intervention.
How Payments Are Received
The cryptocurrency payment process has two working models: "crypto-fiat", when the seller receives fiat money to a bank account as a result of the conversion, and "crypto-crypto", when they receive cryptocurrency. And it is important to note that regardless of the number of digital assets accepted for payment, the seller has the option to receive payment in a specific crypto asset.
Cryptocurrency payments are accepted through a digital wallet or payment processor that supports the specific cryptocurrency used. It should be noted that different cryptocurrencies have their own unique payment processes and requirements. Additionally, businesses can use third-party payment processors or payment gateways to facilitate cryptocurrency payments, similar to how traditional payment processors are used for credit card transactions.
Let's take a look at how the cryptocurrency payment process looks in general terms:
The client selects the desired product on the site;
The client goes to checkout and selects cryptocurrency as a payment method;
The company provides a unique payment address, such as a QR code or a string of letters and numbers, to which the customer can send a payment;
The client sends a payment from his digital wallet to the specified payment address;
The payment is registered in the blockchain and credited to the company's digital wallet;
The transaction is completed. The seller proceeds to fulfill the order.
We Will Help You Get Started with Cryptocurrency
So, if you are interested in getting started with crypto payments in your business, there are a few steps to get started. These include researching and learning about the technology, choosing which cryptocurrency to accept as payment, setting up a digital wallet, and determining how you will process crypto payments.
While getting started with cryptocurrency may seem daunting, there are many resources available to help you along the way. Whether you choose to work with a payment processor, seek advice from a cryptocurrency expert, or rely on online resources and communities, there are many ways to get started with cryptocurrency.
The world is constantly evolving, and we believe that cryptocurrencies and tokenization are the future of finance. By developing cryptocurrencies and tokenizing assets, we aim to provide individuals and businesses with a safer, faster and more cost-effective means of exchanging value.
ilink develops secure and convenient platforms for accepting payments and managing finances. An example of this is the development of the EVR platform.
The EVR ecosystem was created to solve the problem of cash payment of bills of exchange and their transfer to the cashless sphere, facilitating work with such a universal instrument as a bill of exchange. The main functionality of the platform is the binding of a financial instrument in the form of a bill of exchange to the blockchain. The platform is implemented on the Ethereum blockchain. The user has the possibility to issue their bill. The platform provides crowdfunding through promissory notes and cryptocurrencies. In addition, the project allows for the purchase and sale of domestic currency on its marketplace. The platform also offers its internal EVR token.
Many businesses are now exploring the benefits of using cryptocurrency in business transactions to increase efficiency, security and access to new markets and customers. By taking the time to research and plan your approach, you can successfully integrate crypto into your business and stay ahead of the curve in this rapidly evolving field.