ilink Company's Participation in Fintech at Digital Bridge 2023
Oct 20, 2023
Reading Time 2 Min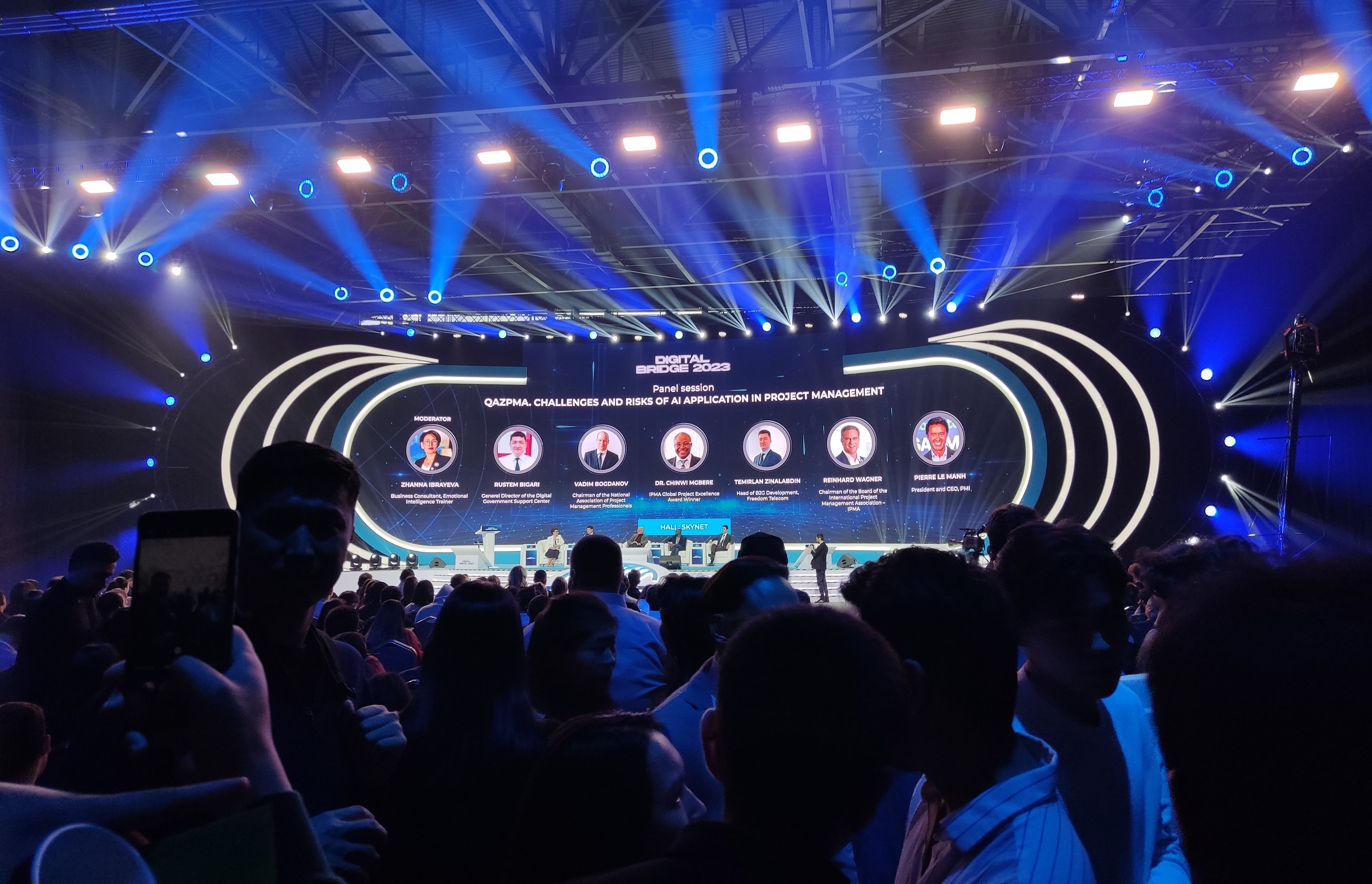 Digital Bridge 2023
Astana recently hosted Digital Bridge 2023, a top-notch IT forum that has left an indelible mark on the global tech landscape. ilink company, a leading player in the IT industry, was not only a participant but a driving force in this monumental event.
Digital Bridge 2023 brought together a staggering 30,000 participants, including delegations from 30 countries, representatives from over 300 IT companies, 450 influential speakers, more than 100 investors and business angels, and over 150 innovative startups. The event served as a convergence point for some of the tech world's brightest minds and visionary thinkers. One of the highlights of Digital Bridge 2023 was the in-depth discussions and closed-door meetings focused on the transformative power of artificial intelligence (AI). The forum delved into the possibilities and emerging trends of AI in high-tech industries, explored the profound impact of AI on the creative sector, and examined the challenges and opportunities presented by technologies like GPT in education. Moreover, the discussions extended to AI in logistics, cybersecurity, and various other domains, underlining its pervasive influence.
ilink took a keen interest in the fintech sphere, with industry leaders shedding light on adopting Big Data and Machine Learning (ML) in banking. Topics like the tokenization of real assets, the pivotal role of AI in the fintech revolution, and Kazakhstan's contributions to the development of Decentralized Finance (DeFi) were explored in depth. The forum served as a platform for ilink to gain valuable insights into the rapidly evolving fintech landscape and to share their expertise in these areas.
Digital Bridge 2023 was not just a tech event; it was a catalyst for change, an arena for networking, and a platform for knowledge exchange. ilink company's participation underscores its commitment to staying at the forefront of technological advancements and its dedication to contributing to the ever-evolving landscape of IT and fintech.
About ilink
ilink company is an IT solutions provider with a track record of delivering cutting-edge technologies to empower businesses. With a strong focus on innovation, ilink is committed to providing transformative blockchain solutions that drive growth and enhance efficiency.
For media inquiries and further information, please contact:
Email: hello@ilink.dev
Phone: +7 705 900 21 67
Website: ilink.dev
Do You Have any Questions?
Leave your details - we will contact you to answer all your questions