How to Choose a Company for the Development of a Fintech Startup
May 15, 2023
Reading Time 5 Min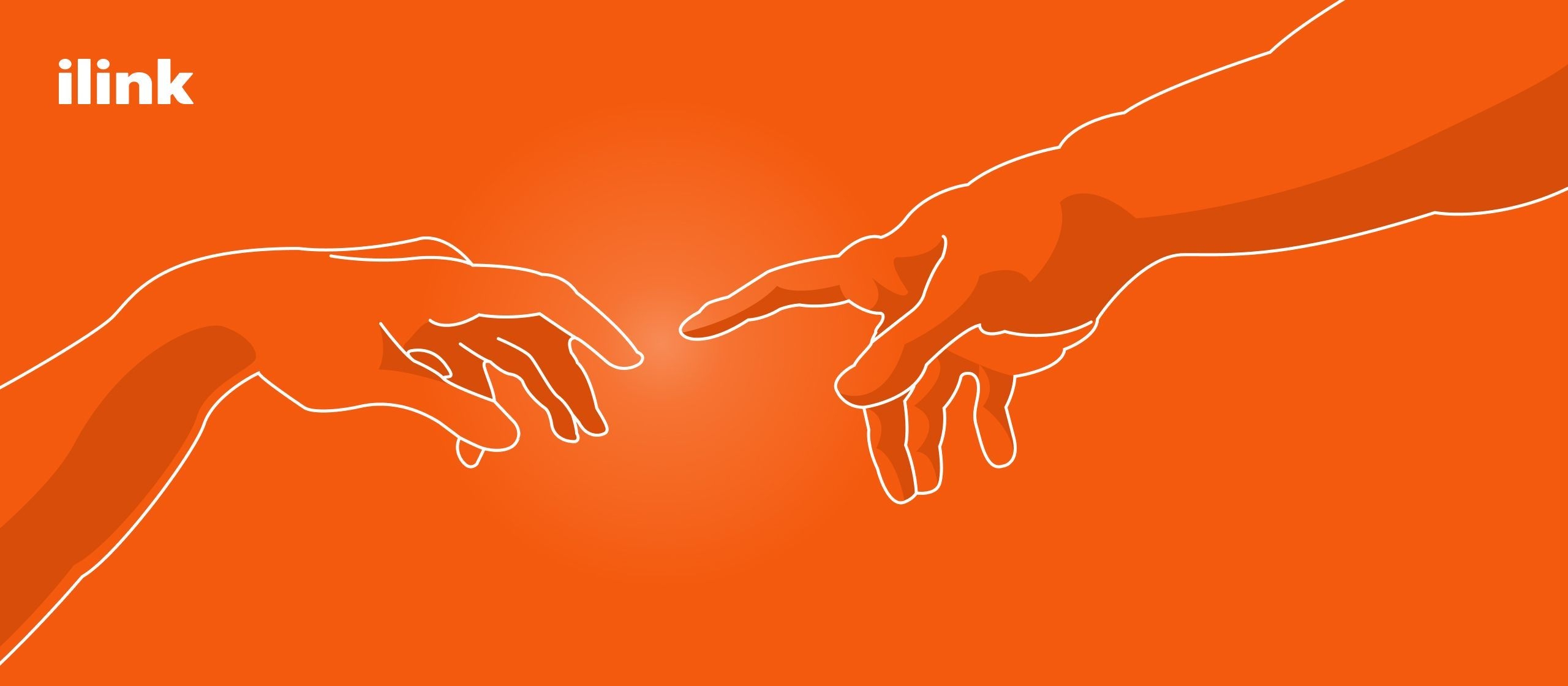 Fintech for Business
For a fintech startup, given the complex nature of financial operations combined with cutting-edge technology, selecting the right development team is pivotal to success.
Fintech is financial tools assist companies in managing their financial operations. In the fintech industry, new financial solutions are used to compete with traditional organizations. New technologies not only make work easier by automating many business processes, but also provide other important benefits. They reduce costs, ensure operational security, and optimize financial processes.
There are many areas that fintech is modernizing. These are payments and transfers, transactions, financing, wealth management and insurance. Online money transfer services, P2P currency exchange, cloud cash desks, smart terminals, crowdfunding, financial planning programs and applications, social trading and subscription insurance. These are just a small part of the fintech solutions that have become an integral part of our financial lives. The number of technologies is huge, and it is growing every day. Thus, businesses face a number of challenges. However, a company does not always have a full in-house team capable of implementing any project. In this case, it is worth turning to the developer company for fintech solutions. External specialists on your team will help implement any project.
The choice of options to solve this problem is large: outsourcing, outstaffing, dedicated teams. These variants have been created at the intersection of classic insourcing and outsourcing and have become hybrid models of cooperation. So every startup can find a suitable model for itself. Let's take a closer look at some of them.
Dedicated Team
This is a popular model of interaction where the client has a team of IT specialists. On a long-term basis, the team is selected based on the project requirements. A dedicated team can replace the entire development staff, or it can work with an internal team. The main thing is to define the areas of responsibility before the project starts.
Outsourcing. With this model of interaction, the client receives highly qualified specialists for a certain period of time. Outsource software development is used when a startup lacks experienced employees, but the company cannot afford to hire full-time specialists. In outsourcing, the client transfers the authority to perform a specific business process to the contractor.
Outstaffing. This is a formal "dismissal" of employees and their simultaneous absorption into the staff of an outstaffing company. At the same time, the workplace and duties do not change. In other words, the specialist continues to follow the instructions of the previous management, but legally the employee is on the staff of the outstaffer.
A software development company may be located nearshore (in a country that shares your time zone) or offshore (in a country that has a large time difference from yours).
Instead of fierce competition, there is a desire for collaboration.
It is very convenient and attractive to hire a dedicated team or to work on an outsourcing and outstaffing model. This allows client companies to avoid the costs associated with hiring full-time employees. There is also no need to spend money on advertising, recruiting, or relocating employees. Dedicated teams can quickly get up to speed and adapt to new conditions because they are already coordinated and experienced in working under such conditions. An important advantage of such cooperation is that the client can choose the composition of the team. And the client company can also scale the composition of the team in accordance with changing needs.
To get all these advantages, you need to choose a software engineering company responsibly. Next, we will tell you what you should pay attention to and what stages of cooperation you should go through.
Choosing a Development Team: What to Look for?
Choosing a company to develop your fintech startup is crucial, as the right partner can greatly influence the success of your venture.

Reviews. It is a good idea to visit popular review sites to get real customer reviews of different vendors. Find previous customers and ask if they would recommend the company. In addition, it will help you to get an idea about the quality of cooperation and approach to various processes. A truly responsible and successful firm will not hide the reviews and ratings of their customers from you.
Portfolio. Examining their portfolio is just as important as reading reviews. First of all, you will be able to understand if you are attracted to the way the team implements projects. However, do not forget that developers sometimes follow strict customer requirements. Secondly, the very presence of the original portfolio of the company guarantees that it provides real services and that they are not scammers.
Field of knowledge. You know exactly who you are looking for and what skills you need, so you should pay attention to companies that have experience in the area you are interested in. Don't trust resumes, always look for experience. Companies can write beautifully about anything, this is a part of marketing. Your job is to find people with the skills you need who specialize in a particular area and technology stack.
Command structure. The flexible system of dedicated teams, outsourcing, and outstaffing allows you to change the structure of the development team despite the fact that you need to prepare a list of specialists. Choose your team responsibly, but don't be afraid of personnel changes.
Collaboration Model. Determine the collaboration model by analyzing all aspects of the different options. Outsourcing, outstaffing, and dedicated teams have different advantages, and you should choose one based on your project.
Privacy. Make sure you understand the privacy practices of the agency you are contacting. Sign a nondisclosure agreement at the outset to prevent the disclosure of your company's trade secrets.
Budget. Pricing is an important part of your decision-making process. To analyze this requirement, you need to be aware of the scope of your project and the ultimate goal. The project budget is directly determined by the collaboration model. For example, it is inappropriate to pay people by the hour for full-time, long-term work. It is also inappropriate to hire a developer as an employee if they are needed for a small project only.
Taking time for due diligence and considering these factors can significantly increase the odds of selecting the right development partner for your fintech startup.
As a fintech development company ilink develops financial solutions that can help your company in many ways.
What Stages of Cooperation Are Needed?
Let's look at the main stages of collaboration to get a rough idea of what to consider.
Define your requirements. The next step will be to define the details and requirements of the project once you have selected an appropriate collaboration model and vendor. For example, you will need to determine the terms of the NDA, agree on all the details, determine the budget, technical requirements and team composition. If you are not sure about something, you can discuss the details with the company providing the service.
Review and agree to the terms of the NDA. Now that you have discussed all the nuances, it is time to take another hard look at the NDA. Take the time to read it carefully and make sure you understand the essence of the contract. If you find broad or vague language that unnecessarily restricts you, it may be wise to refuse to sign until it is corrected.
Interview candidates. The agency providing services to you will select candidates for each position you have requested and provide a short list. You are responsible for interviewing and selecting the members of your team. To build a successful team, you should assess candidates' technical skills, communication style, understanding of your company's culture, and other aspects during the interview process.
Sign documents and begin development. Ensure that all project requirements have been received and that all processes have been aligned. Sign all final documents and resolve any legal issues. Begin development.
Engage in discussion and control. Proper communication is an important component of project success. After each sprint, you should constantly participate in discussions about the results of the work done. You should also conduct regular retrospectives to get a full picture of what is happening and to optimize the development process. Do not forget about interpersonal communication and team building activities.
ilink has a large staff and offers a variety of software development services to deliver high quality projects. A large pool of talent and resources allows us to deliver projects of any size. Our capabilities include:
Custom Software Development. Software adapted to specific business needs.
Custom IT services.
Mobile application development for iOS and Android devices, from games to social networking.
Enterprise software development.
Web application development.
Cloud computing solutions.
Big data solutions
Artificial Intelligence (AI) and Machine Learning (ML) based solutions.
Blockchain-based solutions: cryptocurrencies, smart contracts, decentralized applications, digital identity systems, supply chain management systems.
In addition, ilink offers dedicated teams and outsourcing services. Depending on what kind of specialists you need, our staff offers: data analysts, web developers, software developers, testing team, help desk/support, security specialists, database administrators, system administrators, network administrators, IT managers and many others depending on your project.
Choosing the right bespoke software developers, a fintech startup is an important decision that can have a significant impact on the success of a project. We are here to help you implement your idea and take your fintech ideas to the next level!
FAQ
What is an example of fintech development?
One notable example of fintech development is mobile banking applications.
Background: As consumers increasingly shifted towards mobile devices for their daily tasks, there was a growing demand for convenient, on-the-go banking solutions. Traditional banks had web-based online banking, but it wasn't always optimized for mobile devices, leading to a gap in the market.
At this stage, developers of financial technologies were being introduced to the idea, and then began to create special mobile banking applications with functions such as:
Instant Balance Checks: Users can check their account balances without even logging in.
Mobile Check Deposit: Users can deposit checks by taking photos with their smartphone.
Peer-to-Peer Payments: Easy money transfers to friends, family, or service providers with just a few taps.
Expense Tracking: Automated categorization and visualization of expenditures to help users budget and save.
Security Features: Biometric logins, real-time fraud alerts, and the ability to lock or unlock cards directly from the app.
Outcome: Today, mobile banking apps have become a standard offering by most banks, but fintechs, like Chime or Monzo, took it a step further. These 'neobanks' or 'challenger banks' are entirely app-based without traditional physical branches.
What are the four key areas of fintech?
Payments and Transfers: This area focuses on digital transactions and includes mobile payment apps, peer-to-peer (P2P) money transfer services, and digital wallets.
Lending and Financing: Platforms in this space offer alternatives to traditional banks, facilitating P2P lending, crowdfunded loans, and microfinancing solutions.
Wealth Management: Often called "robo-advisors", these platforms provide automated, algorithm-driven financial planning services with little human intervention.
Insurtech: This is the application of technology to the insurance sector, aiming to simplify and streamline the industry through innovations like AI-driven risk assessments and on-demand insurance policies.
What makes a successful fintech company?
A successful fintech company typically embodies the following attributes:
User-Centric Design. Offering intuitive, user-friendly solutions.
Regulatory Compliance. Adhering strictly to financial regulations.
Innovative Technology. Using cutting-edge tech for standout solutions.
Strong Security. Ensuring robust protection of sensitive financial data.
Scalability. Efficiently managing growth in users and transactions.
Transparency. Being clear about fees, rates, and data practices.
Adaptability. Swiftly responding to market and regulatory changes.
Solid Revenue Model. Ensuring long-term financial viability.
Effective Partnerships. Collaborating to enhance growth and credibility.
Talented Team. Combining expertise in finance and technology.
By mastering these attributes, a fintech company can navigate the complexities of the financial world while delivering innovative solutions that resonate with users.
What are fintech startup failures?
Fintech startup failures refer to the challenges and obstacles that often lead fintech ventures to not achieve their intended goals, causing them to either pivot drastically, downsize, or close operations altogether. Some of the common reasons for fintech startup failures include: Market Misunderstanding, Regulatory Hurdles, Poor User Experience, High Customer Acquisition Costs, Lack of Trust and more.
Certainly, understanding the failures of the fintech world can be as instructive as celebrating the successes. Here are some fintech startups that faced challenges:
Powa Technologies: Once valued at $2.7 billion, this mobile payments firm declared bankruptcy in 2016. The company's rapid expansion, high burn rate, technological issues, and failure to secure steady revenue streams led to its downfall.
OnDeck: While not a complete failure, OnDeck, a platform for small business loans, saw its stock plummet after going public. High default rates and challenges in securing stable funding sources raised concerns about its sustainability.
Monedo (previously Kreditech): Aimed at lending to "underbanked" consumers using AI, Monedo filed for insolvency in 2020. High default rates and scalability issues played a role in its challenges.
These examples remind us of the multifaceted challenges fintech startups face, from technology and operations to regulations and market dynamics.
Comments (1)

Jose A
Sep 1, 2023
I would like to read more about the future of the fintech industry and how fintech solutions can help small businesses. Thank you!

Jose A
Sep 1, 2023
I would like to read more about the future of the fintech industry and how fintech solutions can help small businesses. Thank you!
Do You Have any Questions?
Leave your details - we will contact you to answer all your questions