What is Fintech
Jul 17, 2023
Reading Time 4 Min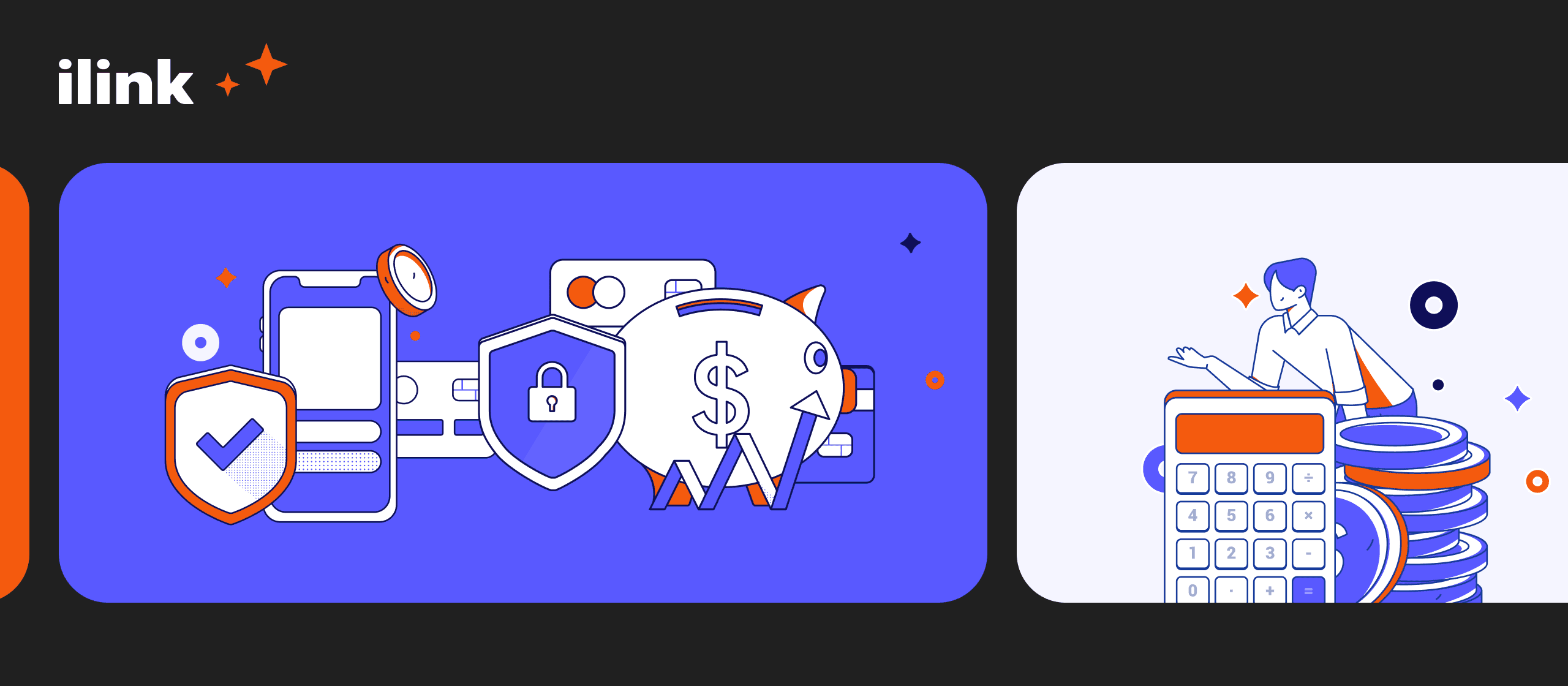 What Is Fintech
What is financial technology? Fintech, short for financial technology, has become widely recognized as any advancement in finance that enhances accessibility to financial services for the public and businesses alike. To streamline the relationship between users and their personal finances, the financial services industry has been incorporating several innovative tools and technologies provided by IT-companies and startups.
Fintech solutions can be used across a broad range of financial activities, including lending, payments, remittances, savings, investments, and insurance. They have not only led to improved business models but have also brought about a customer-focused approach to financial institutions. The development of fintech relies on various technologies like big data, blockchain, and biometrics.
Where Are Financial Technologies Applied?
The financial sector is undergoing a significant transformation through the adoption of technologies, which are revolutionizing traditional products and services. One of the areas that have seen significant improvements is online banking, with tools that help customers manage their bank accounts conveniently and efficiently through online platforms.
Mobile payments are another area where fintech has simplified the process of making transactions.
Peer-to-peer lending is an alternative lending system that has gained popularity in contrast to traditional banking. Fintech platforms like Lending Club and Prosper enable people to send and receive money directly from each other, bypassing traditional financial institutions in the process.
Investment management has also been revolutionized with the introduction of robotic investment platforms that use algorithms to create and manage investment portfolios.
The development of cryptocurrencies is another area where fintech has played a crucial role, creating new digital assets and platforms for trading and investing in them. Cryptocurrencies are rapidly developing and penetrating into all available niches of traditional finance.
Finally, fintech has been successfully applied to the insurance industry, with the development of digital platforms that make it easier for customers to purchase and manage insurance policies. Many insurance companies, especially startups, have started working online to enhance their service delivery.
A wide range of fintech platforms, applications, and services are available that facilitate the interaction of businesses and individuals with money. Several examples of such platforms can be found below:
Mobile credit card payments can be accepted by businesses through Square, a payment processing company.
Using PayPal, individuals and businesses can securely send and receive payments online.
Investing in stocks, ETFs, and cryptocurrency is made possible by Robinhood, a mobile app.
In contrast to traditional banks, TransferWise provides a platform for sending and receiving money abroad at a low cost.
Using artificial intelligence, Lemonade provides homeowners and renters insurance at lower prices and with a better user experience.
The Coinbase Exchange provides users with the capability of buying, selling, and exchanging cryptocurrencies.
Innovating with fintech
The fintech industry is in a state of constant evolution, with technological advancements and changes in consumer behavior driving the latest trends.
Distributed ledger technology, particularly blockchain, is enhancing the security and decentralization of digital payments and asset transfers.
AI and machine learning are being utilized in fintech to create personalized investment portfolios, detect fraud, and deploy chatbots to provide customer support.
Digital wallets such as Apple Pay and Google Wallet are gaining popularity as consumers seek more convenient and secure payment methods.
Open banking initiatives empower customers with greater control over their financial data and allow them to share it with third parties for accessing new services and products.
Cryptocurrencies provide a decentralized platform for transactions, opening up new possibilities for secure and borderless payments.
Regtech solutions assist financial institutions in complying with regulatory requirements, such as KYC and AML.
Automated investment platforms use algorithms to create and manage investment portfolios, offering a cost-effective and convenient alternative to traditional investment management.
These fintech trends are expected to shape the fintech industry for years to come, creating both opportunities and challenges for companies and investors alike.
What about Security?
The safeguarding of financial technology systems, platforms, and transactions from unauthorized access, fraud, cyberattacks, and other threats is commonly known as fintech security.
Fintech security involves a range of physical, technical, and organizational measures, including:
Encryption. Fintech companies use encryption to convert sensitive data into an unreadable format that can only be decrypted with a specific key. Data in transit and storage is protected by this technology.
Multi-factor authentication. In order to access a system or platform, users must provide at least two forms of identification. This can include a password, fingerprint scan, security token, or facial recognition scan.
Risk assessment. Fintech companies conduct risk assessments to identify potential security threats and vulnerabilities in their systems and platforms.
Regular security testing, including penetration testing and vulnerability scanning.
Fintech companies are subject to a number of regulations, including the General Data Protection Regulation, the Payment Card Industry Data Security Standard, and Anti-Money Laundering regulations.
In What Ways Does Fintech Contribute to the Banking Industry?
The banking industry is utilizing several fintech technologies to enhance customer service, simplify operations, and improve efficiency. Here are some examples:
Online banking services;
Online payment processing;
Peer-to-peer lending platforms;
Personalized investment advice and portfolio management platforms;
Integration of blockchain technology. It has been introduced to enable secure and transparent transactions without intermediaries.
Fintech and Banks
Despite operating in the same financial industry, fintech companies and traditional banks differ significantly in their approach to innovation, technology, and customer service. Banks have a long-standing heritage and reputation as reliable financial service providers, whereas the companies are newer to the market and prioritize innovation and breakthroughs. In contrast, banks are often hampered by outdated information systems that are expensive to upgrade, which prevents them from providing a more flexible and seamless financial service. The companies prioritize customer service through technology, while banks may adhere to traditional bureaucratic processes. Additionally, banks face more regulatory restrictions than fintech firms, which can hinder their ability to introduce new products and services.
Fintech Can Be a Career for Anyone?
The future of fintech is bright, which makes it a good idea to consider this area as a potential career opportunity. The following are some examples of jobs that are commonly found in the industry:
Software Developer;
Blockchain Developer;
Mobile Developer;
Data and Analytics Specialist;
Cybersecurity Specialist;
Product Manager;
Marketing and Sales Specialist;
Financial Specialist.
Take the time to learn more about the profession you are interested in and check what you need to know to become a professional.
What Are the Solutions Provided by Fintech?
Payments by mobile devices have become more popular with the advent of fintech. Paying with a mobile phone has become easier thanks to the apps.
Fintech companies have also introduced online lending platforms that use algorithms and other data analytics tools to assess creditworthiness quickly and provide competitive loans. This has made borrowing funds more accessible to a wider range of people.
Fintech banking services have been revolutionized, providing more convenient and accessible services to customers. Digital banks often have lower fees, higher interest rates, and a greater range of features compared to traditional banks.
The use of cryptocurrencies and blockchain technology has also been introduced by fintech companies. This has created new opportunities for secure and efficient transactions using cryptocurrency as an alternative to traditional currencies and financial systems.
Do you have any questions?
Leave Your Details and New Articles Will Come to You Earlier